Kids, dogs, canoe freaks and internet geeks!
by Gunflinter
Trip Type: Paddling Canoe
Entry & Exit Point: Other
Trip Introduction:
This is mostly a report on Wing Night 2010, with a Chamber of Commerce type pitch for MN in general. Since I drove 1,500 miles and was gone seven days I thought I'd include my stops before landing at Wing night.
My wife, Evy, and I left Columbia, MO at 9AM on Monday and made short work of the five hour drive to her mom's place in Cedar Rapids, IA. She hopped out there and I headed to Cedar Falls, IA for a meal with family members, then on to my mom's place for the night. Up early and off to MN. Made a short stop at Cabela's in Owatonna and picked up some 4" senkos based on a tip I got from a post here. Arrived in the Twin Cities with time to spare so I hit the Mall of america and was amazed again by how big it is. I'm not a big shopper but if you've not been there you ought to stop at least once.
Arrived at the ballpark very early and enjoyed seeing the pictures, placques and banners around the park that honored the teams I use to watch in the 70's and 80's.What a beautiful place to watch a ballgame. I grew up in NE Iowa and often drove to the Twin Cities to see them play at Metropolitan stadium, the Target Center is quite an improvement in fan comfort. I'm thinking even the Twins haters amongst you could find something of interest at the Twins Brews window. We won the game and Jim Thome hit his 586 homerun, which for baseball fans is a big, big deal.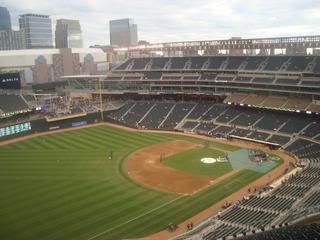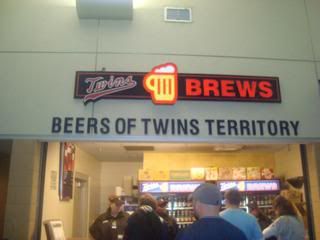 After the game it was back in the car and a couple of hours up 35 to Jay Cooke state park, which is 20 or so miles south of Duluth. The video shows the St. Louis River running thru the park. They have a classic swinging bridge that I took the video from.