Love at first site
by jonoester
Trip Type: Paddling Canoe
Entry & Exit Point: Sawbill Lake (EP 38)
Trip Introduction:
After a semester long class during my senior of high school, we were rewarded with a trip to practice our wilderness and preservation skills in the Boundary Waters Canoe Area Wilderness. This trip, for me at least, gave way to a love for this pristine wilderness and amazing place.
Sunday, May 16, 2010
Our class arrived in the local Wal-Mart parking lot to group up and head up north to the BWCA. Most of the class (26 students 5 adults) had never visited the BWCA before, but all were elated to be going up on this trip.
We stopped off at Gooseberry Falls on the way up and it was beautiful as usual.
We arrived at Sawbill Outfitters at 4 in the afternoon. They were very accommodating to our needs. We set up in the campground for the night so we could get an early start the next morning. Dinner consisted of chicken and pork kabobs and baked potatoes wrapped in foil and thrown in the coals. It was delicious! Dusk crept in and the mosquitos came as well. We headed down to the main store to watch the traditional video and pick up our permits.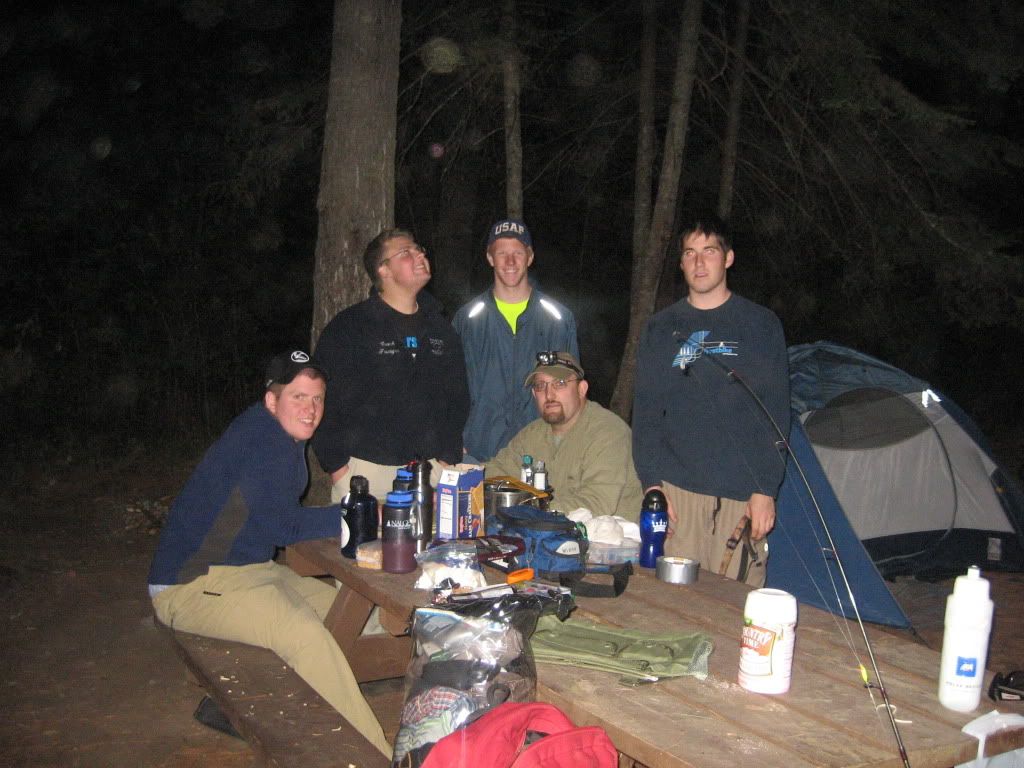 Everyone retired to their tent early. I could hardly sleep. I was to excited to start our trip.
Planning Links
Featured Sponsor