"How It All Began" (1971 Namakan River Loop from Crane Lake)
by Spartan2
Trip Type: Paddling Canoe
Entry & Exit Point: Other
Trip Introduction:
This is the story of our first canoe trip in 1971 when we were 26 years old.
Trip Report
"How It All Began"
Crane Lake—Loon River—Lac la Croix—Namakan River Loop
July 22-27, 1971
Background:
This was my first canoe trip, but it was the second one for Spartan1. He had gone with a group of his friends and fellow cabin counselors from Camp Easton for Boys (on Little Long Lake) on a six-day loop on the Namakan River in August of 1967.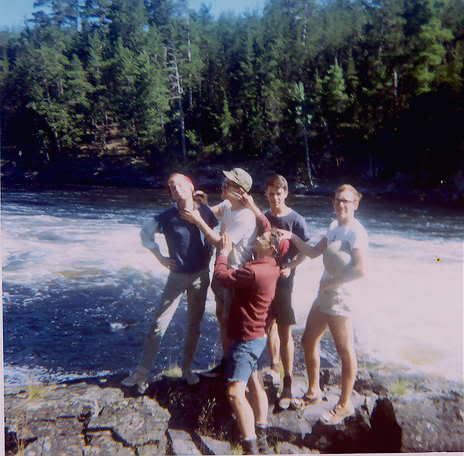 Ever since then he had been encouraging me to try a canoe trip. I had seen these photos, heard a few stories, and done just a little canoeing on the Red Cedar River at Michigan State University. Except for Girl Scout Camp, I had no camping experience. I wasn't exactly thrilled with the idea, but after four years of hearing about it, I decided I needed to give it a try.
We were 26 years old that summer. Neil was a Captain in the U. S. Army stationed at Ft. Knox, Kentucky. We had been married for 3 and a half years and we had a beautiful daughter who was almost two years old, whom we arranged to leave with her grandparents in Michigan while we headed for Minnesota.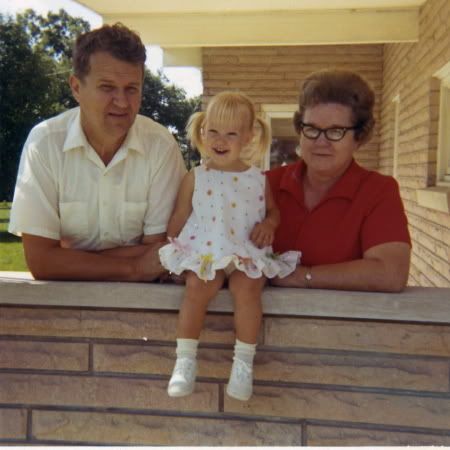 I had decided that a wilderness canoe trip was a romantic place to conceive a second child, so I planned out the dates very carefully, and we scrounged, borrowed and adapted what we could find around home to come up with as much gear as possible. I got my hair cut short because Spartan1 told me "you can't be messing around with hair curlers in the wilderness".
When we got to Ely we purchased 'partial outfitting' from Canadian Waters. This consisted of a 17' Grumman canoe ($6 a day), a 6x7 canvas tent ($2.50 a day), two Duluth packs ($.60 a day), and an axe with a sheath (.35 total).
Canadian Waters, even back then, had a small gift shop section. My souvenir was a scrapbook and an assortment of post cards. And so I had the makings for my first canoe trip book. The book was created soon after our return, and the handwritten journal pages in the back are precious to me, as they were the beginning of a long line of albums and narratives of canoe trips—a lifetime of canoeing adventures that we have shared, just the two of us, in the Boundary Waters and Quetico, as well as some other canoeing venues. The little "Ely, Minn." souvenir album is crumbling and falling apart now, and it amuses me to see that I only took 24 photos (two rolls of 12) on an entire 6-day trip! I filled it out with six picture post cards. As I look now at a bookshelf full of large albums full of hundreds of canoe trip photos, containing trip reports, I can only see this little book as an embryo. Perhaps that is fitting also.
There is no point in embellishing this trip report. It happened almost forty years ago and I may or may not remember more details than are included in my very concise journal pages (Spartan1 would say he remembers LOTS more!) but I wouldn't trust those memories to be more accurate than what is written in The Book.
So I am going to post this narrative word for word just as I wrote it in 1971. This is how it all began for Spartan1 and Spartan2.