Winter Camping, Clearwater Lake
by UncleMoose
Entry & Exit Point: Clearwater Lake (EP 62)
Trip Introduction:
Over the second weekend in February, I joined Dan Cooke, Dave Morlock and Brian Nelson on a short winter camping trip off the Gunflint Trail. A unique aspect to this trip was the inclusion of sled dogs, managed by Mike Nelson and the other great folks over at Adventurous Christians. Mike was gracious enough to offer the dog's services, and in return we'd try to help him get some photos of the team.
Day 1 - Thursday, February 10
Dan, Dave and Brian left the Twin Cities after work, and I left Babbitt, MN about two hours later with the goal that we all meet at the Adventurous Christians lodge on the Gunflint Trail between 10:00 and 11:00 pm. I was the first to arrive, followed soon by Dan and the others just minutes later. Dan introduced me to the main lodge, and the four of us stayed up for a while talking. With an array of couches and a big double barrel stove giving off ample heat, tonight's sleeping arrangements would be very comfortable.
Click on any image for a higher resolution version.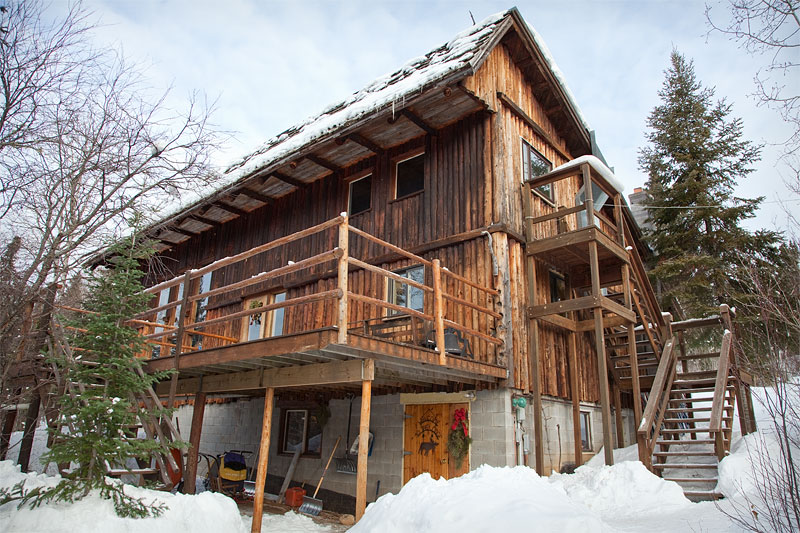 The Adventurous Christians lodge where we stayed the first night.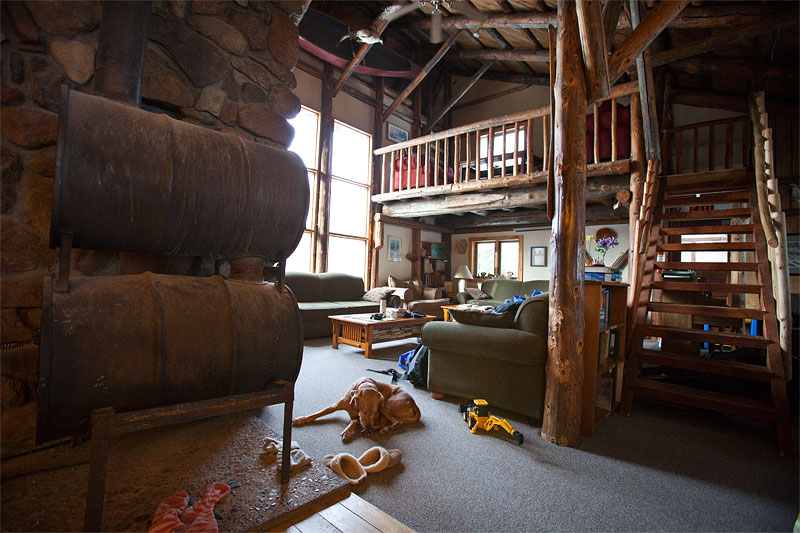 Interior of the Adventurous Christians lodge with its warm double barrel stove.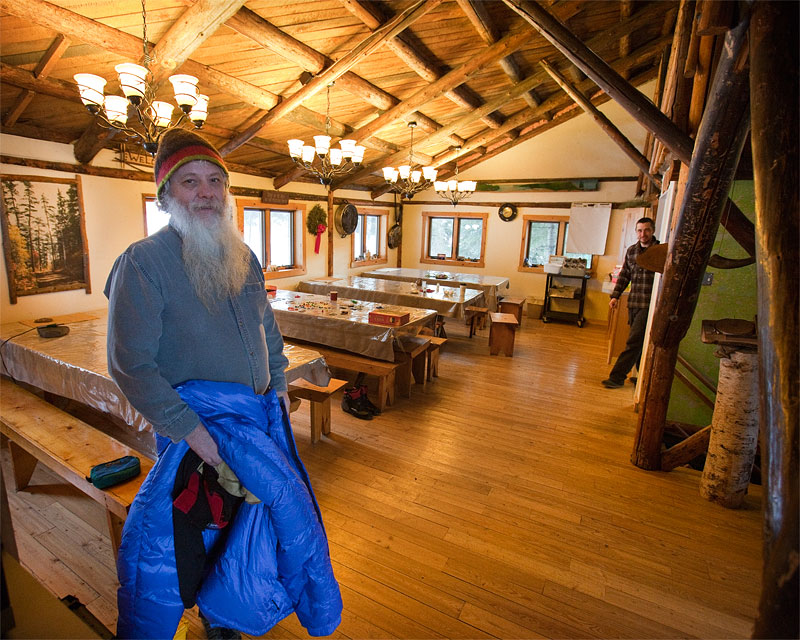 Dan in the dining room of the Adventurous Christians lodge with host, Mike Nelson, in the background.