Two for Crab Lake
by VoyageurNorth
Trip Type: Paddling Canoe
Entry & Exit Point: Crab Lake and Cummings from Burntside Lake (EP 4)
Monday, September 19, 2005
It rained all night, the next morning and finally had mostly stopped around 1:00 in the afternoon. We had a late breakfast of blueberry pancakes. We had originally wanted to take the canoe & fishing gear over to Western & Buck Lakes and try to find some of the walleyes that those two lakes are well known for. But with the late start, we decided to just walk the portage over instead. The first part of the portage was very nice, level and some beautiful autumn foliage.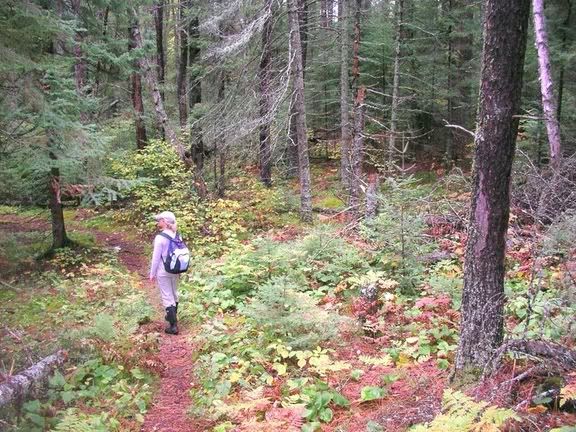 The second half was swampy, lots of muck and hard to walk. We spotted a beaver dam about 2/3 the way through and figured that the dam and the rain had joined to make a mess of the rest of the portage. We both agreed we were glad we hadn't tried to take the canoe with us.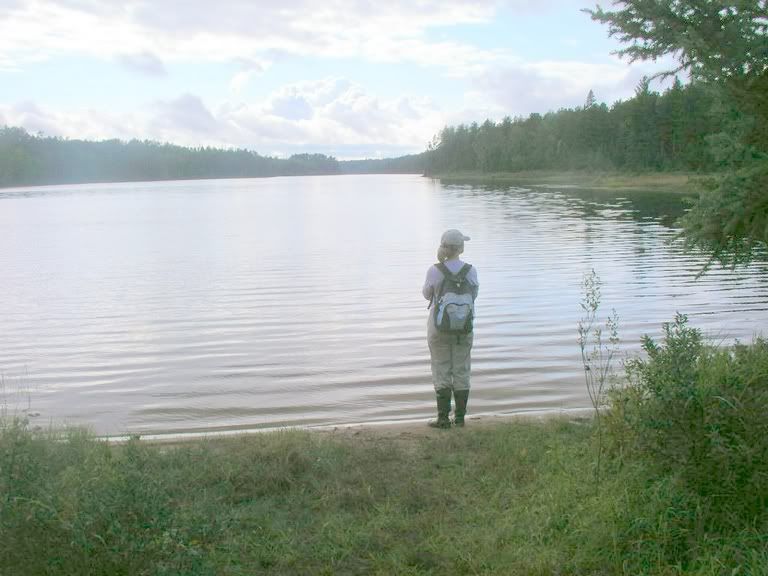 We went back to Cummings and our campsite.
We went out to do some more fishing. We tried for northern pike and walleye but again, only caught smallies. A couple were really nice sized, but were released right away. We had a pasta dish with parmesan cheese that night as well as some sautéed fresh carrots & zucchini that Deb brought with for the trip.