2012 BWCA trip (Brant Lake entry)
by Lightfoot
Trip Type: Paddling Canoe
Entry & Exit Point: Brant Lake (EP 52)
Sunday, September 23, 2012
Day 2: Rest day – Gillis Lake (low=38 high=48)
Since we had a spectacular view to the east from our tent, I woke up hoping for a nice sunrise. Unfortunately, it was still overcast with just a few small breaks in the clouds. Not enough to let the sun or any color through, so it was a silvery morning. We had our standard first breakfast of omelets in a bag. After clean-up, we spent the rest of the morning reading and relaxing. By mid morning, the clouds did show signs of breaking up.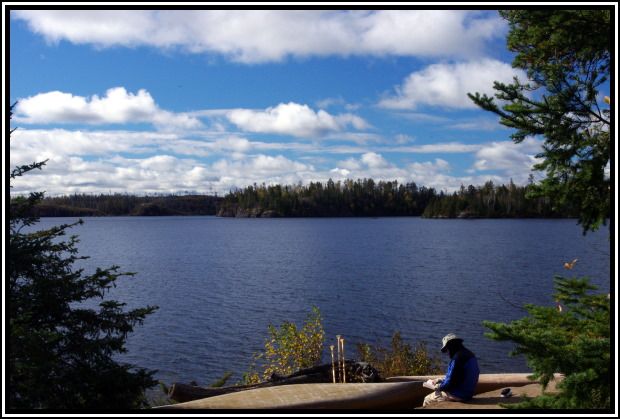 John reading on a cool morning
By lunchtime, the clouds had mostly cleared out. The wind was blowing at about 15 mph so we decided against any day-trip; none of us had that much energy anyhow. After lunch, Craig & John took their relaxing a little more serious. Even with the cooler temps, out of the wind and with the sunshine, it felt very nice. We spent the afternoon reading and relaxing.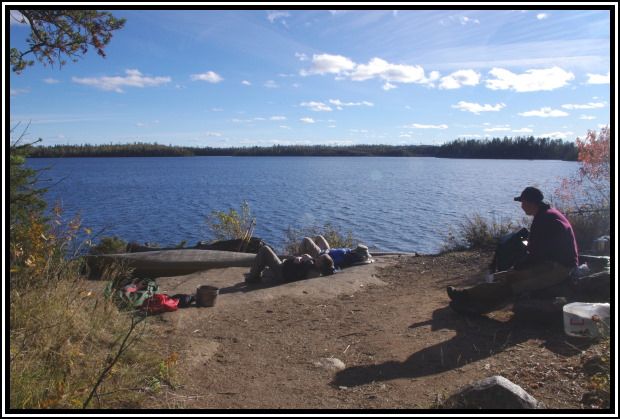 Serious relaxing
Since it was a lazy rest day, we didn't need a big supper so we opted for the stroganoff. We had supper and finished cleanup by about 6:30. Some clouds moved through but didn't entirely block out the sun. We poured our Barons and waited for what we hoped would be a nice sunset. We weren't disappointed. One of the nicest sunsets we've had in a few years. The eastern horizon had a purple glow and the high clouds caught some good color.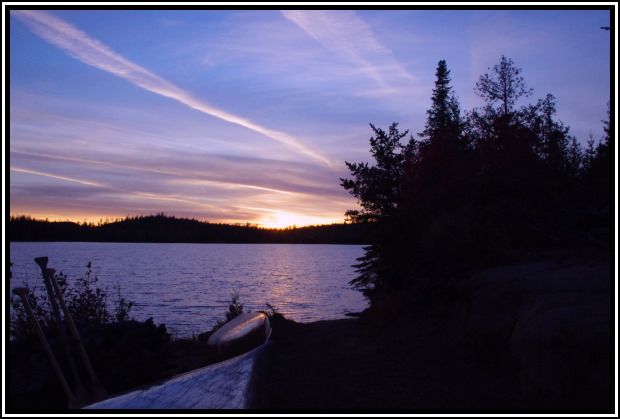 The sunset begins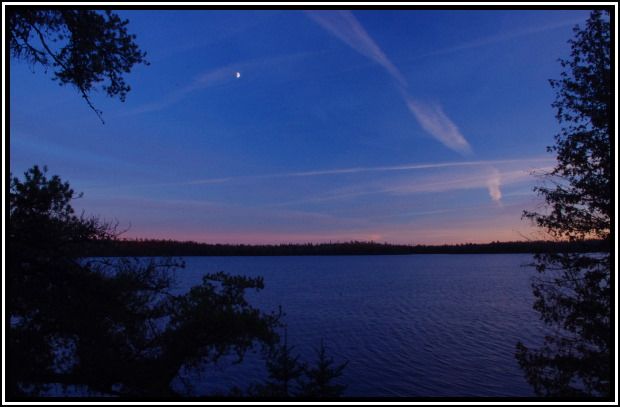 Looking southeast with a glow along the horizon
A purple glow along the ENE horizon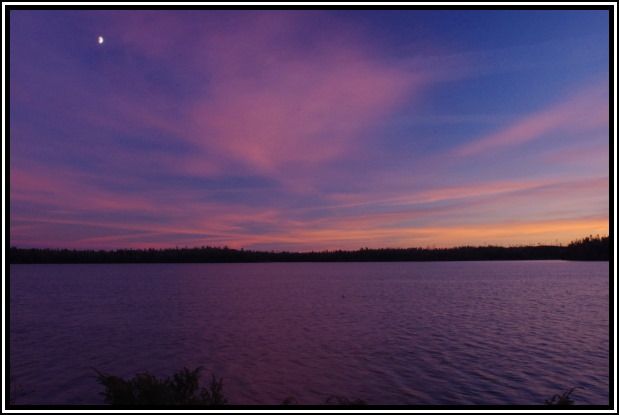 High clouds catch some color
As the sun got lower, the color to the west continued to intensify.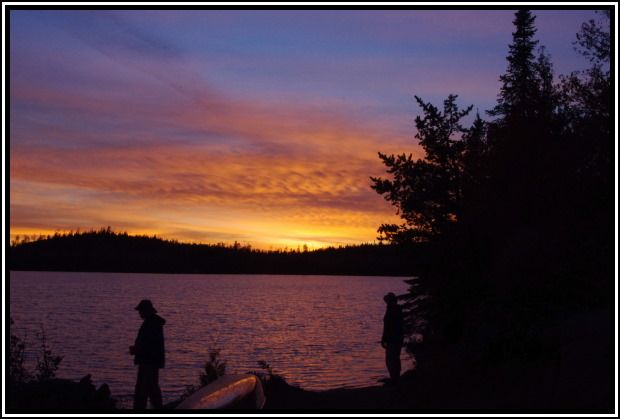 Chris & John enjoy the colors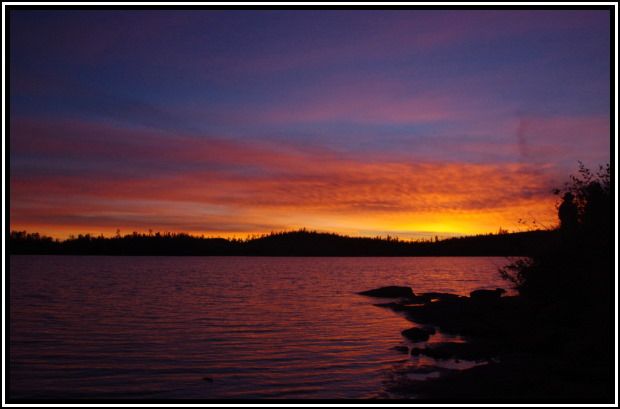 Colors deepen as the sun continues to set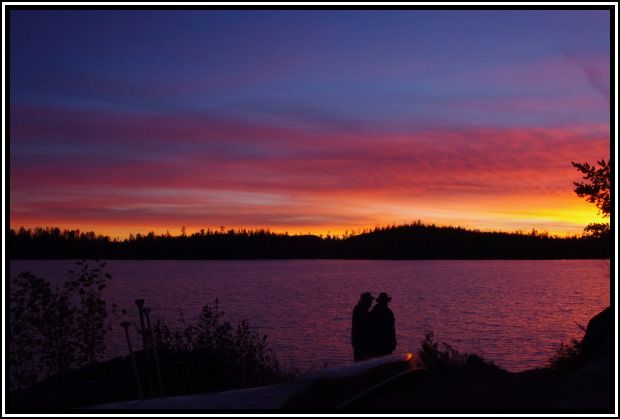 Chris & John continue their watch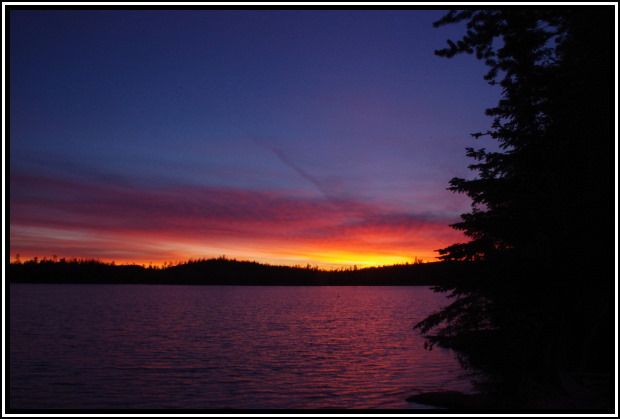 The last of the color
We watched as the stars came out and then turned in shortly after 8:00. I read for about an hour and then lights-out. The wind picked up overnight and I began to wonder if it was blowing in some rain. I got up once during the night, about 4:15. I saw a very starry sky that relived my thoughts of rain.