Two for Crab Lake
by VoyageurNorth
Trip Type: Paddling Canoe
Entry & Exit Point: Crab Lake and Cummings from Burntside Lake (EP 4)
Trip Introduction:
Usually the ladies trip is at least 3 people. But this year my friend Kaitlyn couldn't make it and my daughter Amber had started taking some college courses and couldn't make it either. We tried for a couple other people but it ended up just being Deb Hanson (from Hand Done T's of Ely) and me.
Saturday, September 17, 2005
We started the trip with tow across Burntside. Brian Cook did the tow, and helped with the portage so we could do it in one trip. The first part of new portage is mostly uphill. About 2/3 way through we came upon a pond and we took right side. Brian took one of the packs across top marshy area where 3 logs, mostly rotten, were across the muck.
We arrived in Crab and paddled up to an eastern campsite located on a point. We got to the campsite around noon and met friends Donna Hway & Mary Meskill. Donna & Mary had arrived the day before.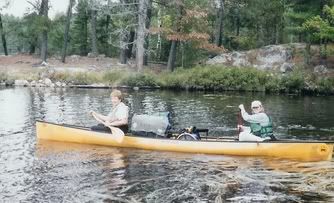 We all sat around camp and enjoyed some conversation for a while.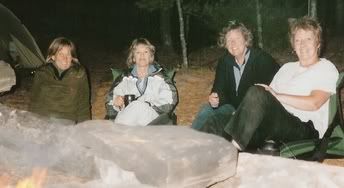 Soon it was time to get dinner going. Donna provided tortillas, chicken, cheese and mushrooms. Deb brought green peppers; I brought more cheese, onions, squeeze sour cream, and Alpine Aire refried beans. All together we had a great dinner of chicken Quesadillas.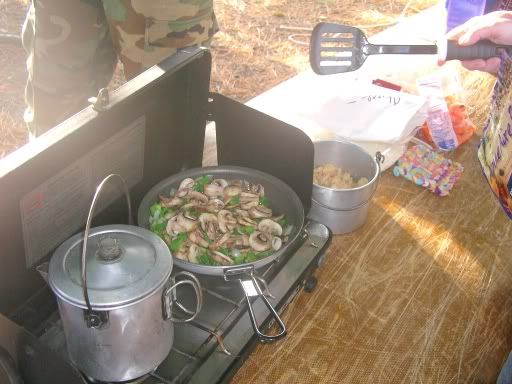 Mary got a nice fire going and after dinner we sat around and talked, Deb & me enjoying Margaritas for a night cap.